Igor Sapelkin has been working for Adastra Business Consulting for 3 years, but so far he still remembers one of the first interviews with his superior, who gave him the opportunity to participate in a major project abroad. Since then, he has come to know parts of the world through his work. What helps him to adapt quickly in a foreign environment and to strengthen relationships with clients? You can read that in the interviews.
Igor's biggest hobby is running
It is difficult to understand what a consultant job is about. Could you please briefly describe what your role is?
Probably there are 2 answers for this question: formal and informal one.
The formal one: consultants investigate the problems of the client, find options how to solve them, prove the ideas with data analysis, present brilliant ideas to management. This is general description of consultant's job in any consulting company. The difference between them and ABC is implementation part. In majority of projects we will implement the ideas in reality: would it be new process, bonus scheme or scorecard rather than write piles of papers for the client.
The informal answer is sleeping in endless flights hugging your laptop, explaining the concept to local field teams using all languages have ever known, drawing slides till it starts to get light.
What do like most about your job?
When you think about ABC the first thing that comes to your mind is travelling. It's nice opportunity to work in different companies all over the world, diving not only into the local business specifics but also into the culture of the country.
Secondly, it's implementation of projects. For me it's pleasure to see how your idea comes in reality just in several months and then being rolled out all over the whole country or maybe even in several countries. Last but not least, it's our ABC team: humble, honest, hardworking and always willing to help each other.
In which countries did you have projects?
I've participated in 3 long-term projects in Myanmar, Kazakhstan, Vietnam. I lived more than 7 months in each of these countries. There were also shorter projects in Croatia, Spain, Czech Republic.
You mentioned the project in Myanmar. What was the project about? What was the result of the project?
It was end-to-end set up of several streams: Antifraud, Call Center collection and Field collection. I was responsible for the last stream.
We covered all aspects: process, bonus schemes, assignment strategy for field collectors, reporting, new collection system, new field collectors App that appeared to be one of the best in South Eastern Asia. Everything was created almost from scratch and brought to life throughout the country.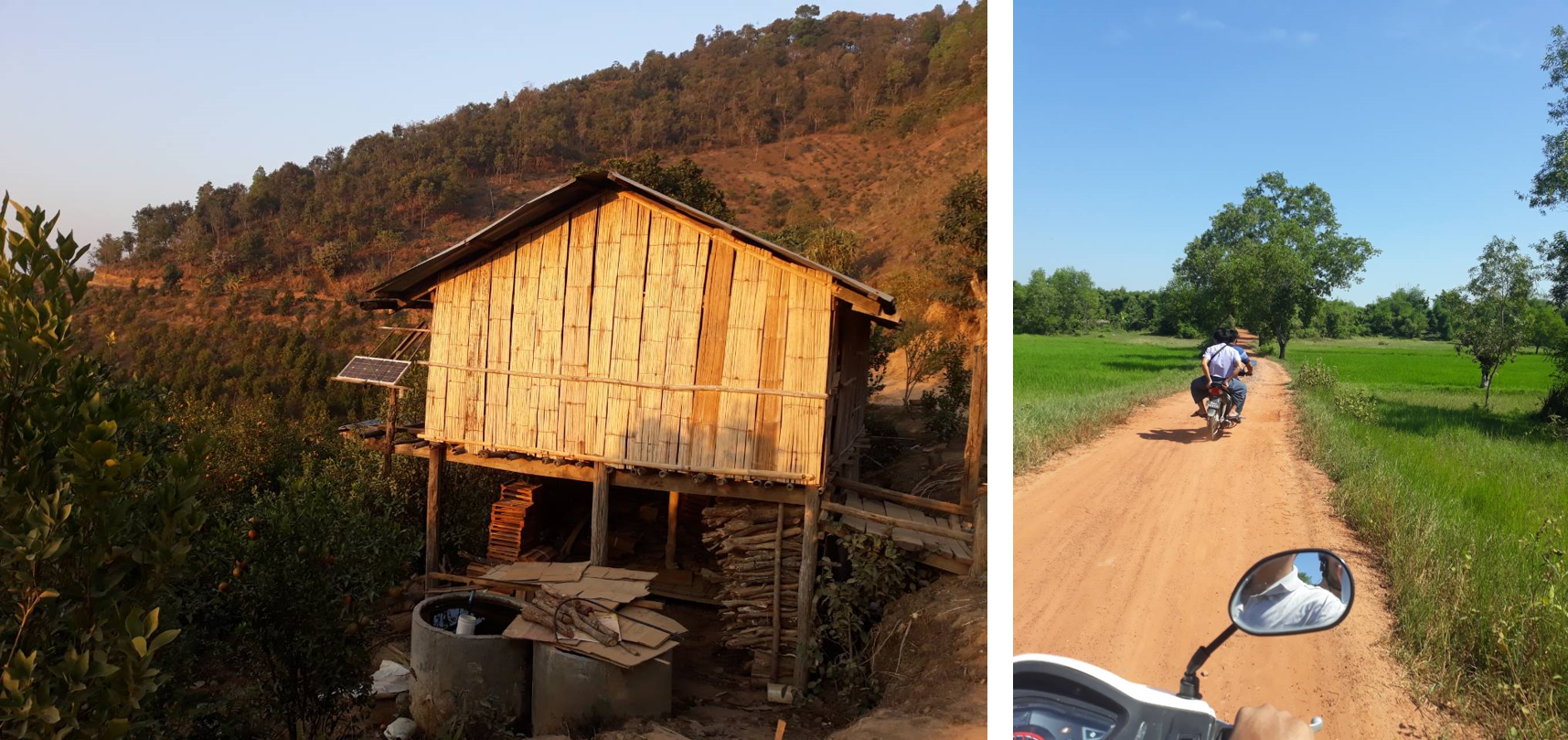 Left: Typical field visit in Myanmar | Right: Testing developed mobile app during collection field visit
How did you manage to adapt to a different environment? (Myanmar, Vietnam)
The projects are always in big and well-developed cities you don't really need to adapt to anything. It's even sad: all you need is to get local sim card, find ATM to withdraw the money, check which Taxi application is available.
One thing I struggle with is to find vegetarian food and to explain in any manner: "No meet, no fish, no shrimp souse". But after several weeks you always get secret vegetarian dishes that are not in menu especially when you order the same dish 5 days in a week.
It's nice to know some phrases from the local language, but you need also to learn the local English language. Probably everyone in Adastra knows word "Data lake", but I bet very few people have ever heard about "Data bay". Data bay is simple Vietnamese version of word Data base because it's very difficult for locals to pronounce "s". English is different in any country, that's true.
When actively working on a project, what do you do when you have some free time?
Almost everyone in ABC knows that my passion is running. I'm really run-addicted. I have run in any country visited on the project: on snow peaks in Kazakhstan, beaches in Vietnam, between ancient temples in Myanmar, dried hills in Spain.
Running always makes me feel totally free and reboots my brain from work. It's interesting but a lot of brilliant ideas appears in the head after training not always about the project even about the life in general. Sometimes running helps to make good relationship with client. In Myanmar I participated illegally as pacemaker for client board member. I was hiding in the bushes near the start and then joined the race to help him. Probably, this is called "extra mile for client".
Left: Running around Myanmar | Right: Morning run in Kazakhstan
Sometimes combining races and consulting job is getting to extremes. For example, I had to fly to different part of the continent just after the finish of ultra-race 120km+.
Where were you at the time when the covid situation started, and how did it affect your work?
I was on the project in Myanmar and at first it was very calm about covid there. I didn't even think about some evacuation from the country. But one Monday I found out that almost all flights were cancelled in a moment and the country is getting ready for lock down. The only way was to fly home through China… Yes, I flew to China by the end of March 2020, the best destination among heat of covid. Here I'd like to thank our and client's back-office ladies that manage to get the ticket for the plane — the last but one plane out of Myanmar before total lock down.
Igor had to fly through China
The story is not over, just to make things more exiting the airline put away my luggage in China from transit zone, so I had to cross the border with China, take my luggage and check-in again. The greatest gift was that there were only around 15 people in the huge plane to Moscow. Probably presidents used to fly with more people on the board. :)
How are you and how are the projects you are working on doing these days?
Despite covid the intensity of work is even higher as before. Working remotely expands the horizons, for example, I used to have several projects in parallel in different time zones. I admire work from home a lot and feel real work-life balance now.
By the end I would like to share with you just one thing that I learnt during these 3 years: all airline miles, priority passes, per diems, 5-star hotels are not worth time with your family.