In the last five years, the cost of acquiring new customers has increased by over 50%. 
Marketing is becoming more expensive, customers are becoming less loyal on established brands. So companies need to get smarter in their acquisition.
There are 2 basic areas, companies need to work on: 
Lower the cost of acquiring new customers
Leverage the loyal ones
Adastra Business Consulting Customer Acquisition & Lead Management services combine experienced consultation with proven management strategies to develop and implement strategies and processes to win, maintain, and grow successful long-term customer relationships.
We can help you to optimize sales channels to better manage potential customer interactions and improve the leads conversion.
cost of acquiring new customers increase in last 5 years (source: ProfitWell)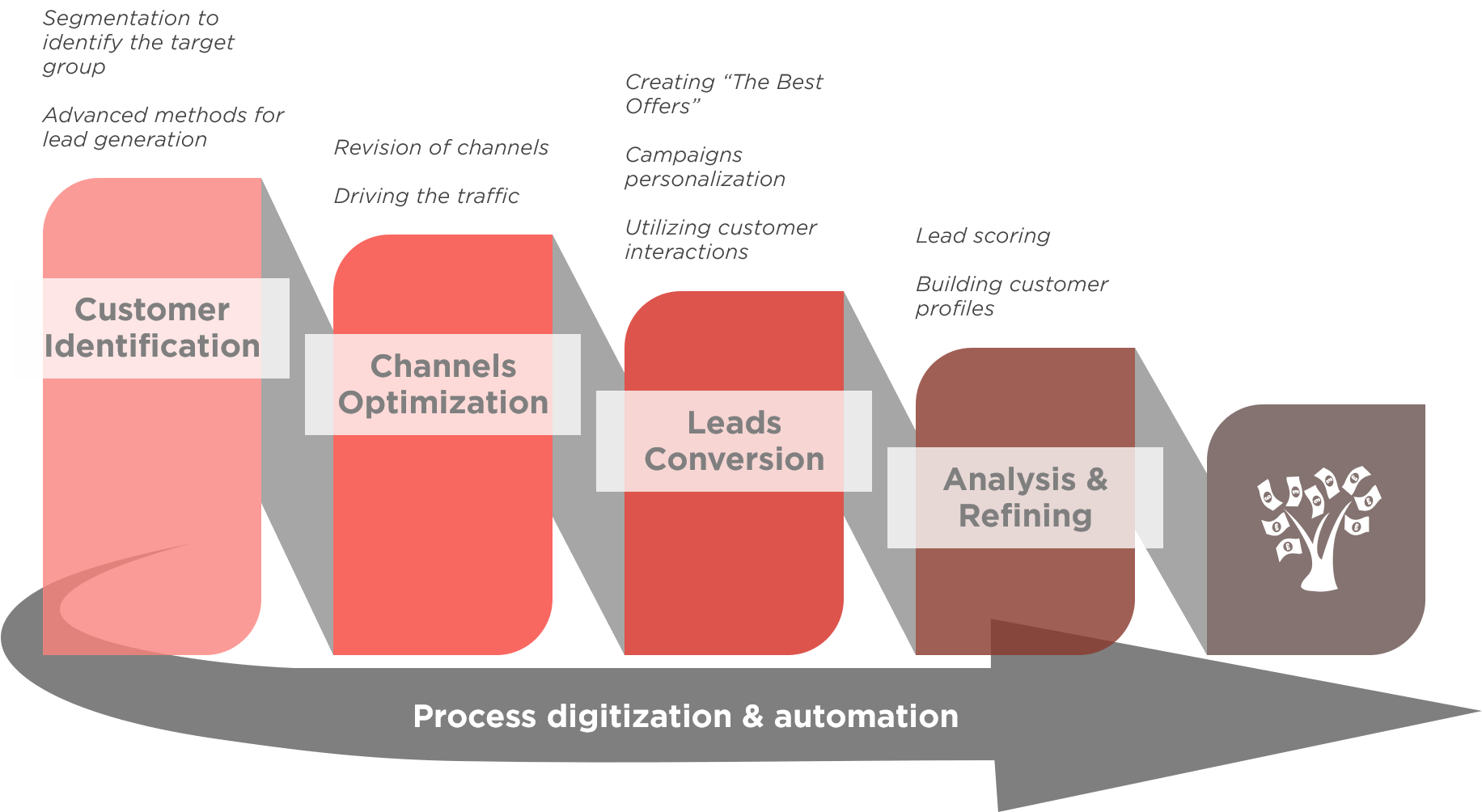 Effectivity of your sales channels is one of the key determinants of your acquisition costs as well as sales results. We help organizations to optimize processes and digitize sales process system support in all standard sales channels.
Delivering higher sales volumes, lower acquisition costs and better employee satisfaction via optimization of processes at branches, POS and Telesales call centers.
Be ahead of your competitors and provide your partners with the right sales toolkit providing simplistic sales process, at-hand support and well adjusted incentive scheme.
Understand the source of your online channels traffic, analyze behaviour of customers in your online channels and adjust your customer journey to maximize sales volumes.
Utilize the potential of your satisfied customers and get closer to their friends and family. Create member get member campaigns and reward them for successful recommendations.